Finned-brake drum, 1956 Studebaker automobile
Grab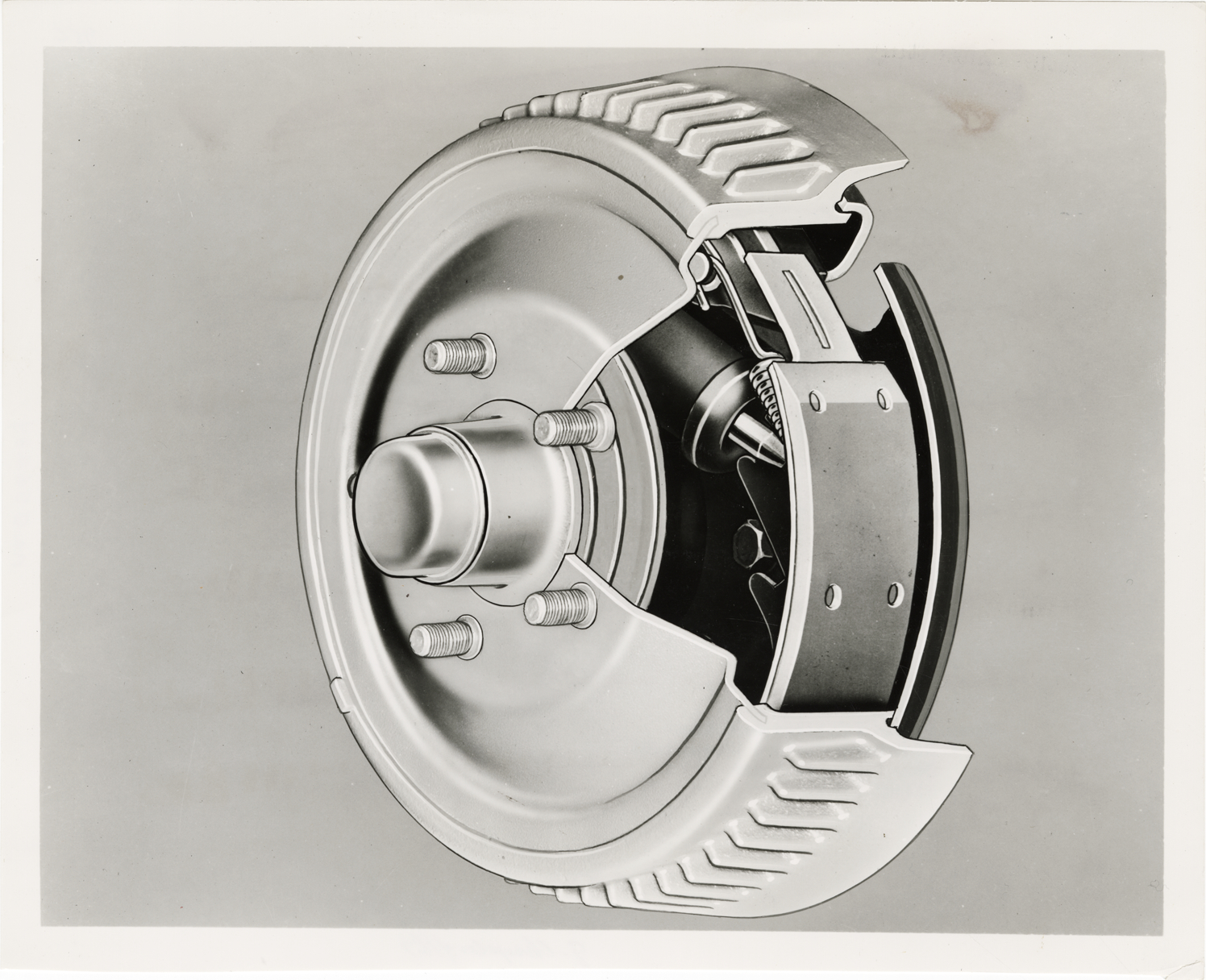 Description
Artist's depiction of the finned-brake drum for the 1956 Studebaker cars. Label on back: "One of the important new safety features in the automotive industry is the finned-brake drum to be used on the brakes of Studebaker's 1956 President models and Golden Hawk sports type cars. In providing increased surface area and greater air circulation, these fins contain a consistent cooling effectiveness on the drums and lining. As a result, these new brakes resist the heat 'fading' to which most ordinary brakes are susceptible, and sustain high braking efficiency even under driving conditions where brakes must be applied frequently at moderate and higher speeds. From: Public Relations Department, Studebaker-Packard Corporation. Detroit 32, Michigan. Walnut 1-5600."
Details
Resource ID:

na050234

Subject:

Date:

unknown

Format:

1 photographic print ; 8 x 10 in.

Department:

Collection:

Location:

Packard, 1956--Chassis components

Copyright:

Physical rights are retained by DPL. Copyright is retained in accordance with U.S. copyright laws.