Flxible bus
Grab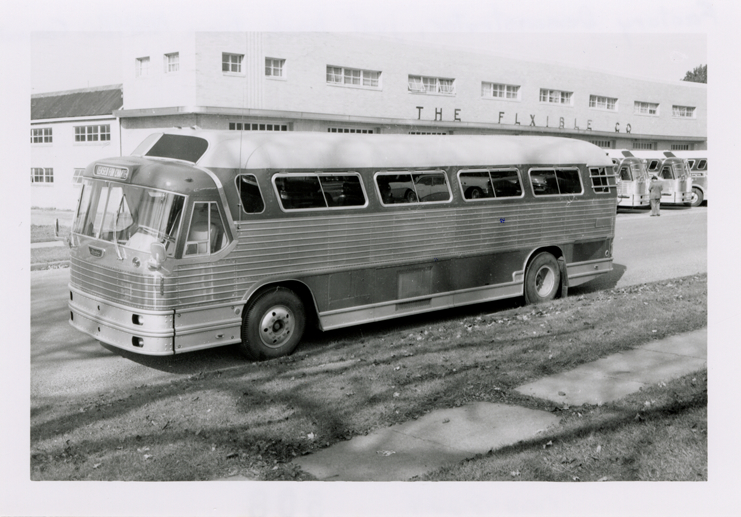 Description
View of a Flxible bus parked in front of the Flxible Company. Stamped on back: "Andrew R. Harrison, motor coaches and motor coach transportation. 10917 Choisser St., Whittier, Calif." Handwritten on back: "Flxible. Factory demonstrator, just back from NAMBO convent."
Details
Creator:

Resource ID:

na048224

Subject:

Date:

unknown

Format:

1 photographic print ; 3.5 x 5 in.

Department:

Location:

MS121/VanDegrift, Thomas, 7:13

Copyright:

Physical rights are retained by DPL. Copyright is retained in accordance with U.S. copyright laws.