Abandoned shed
Grab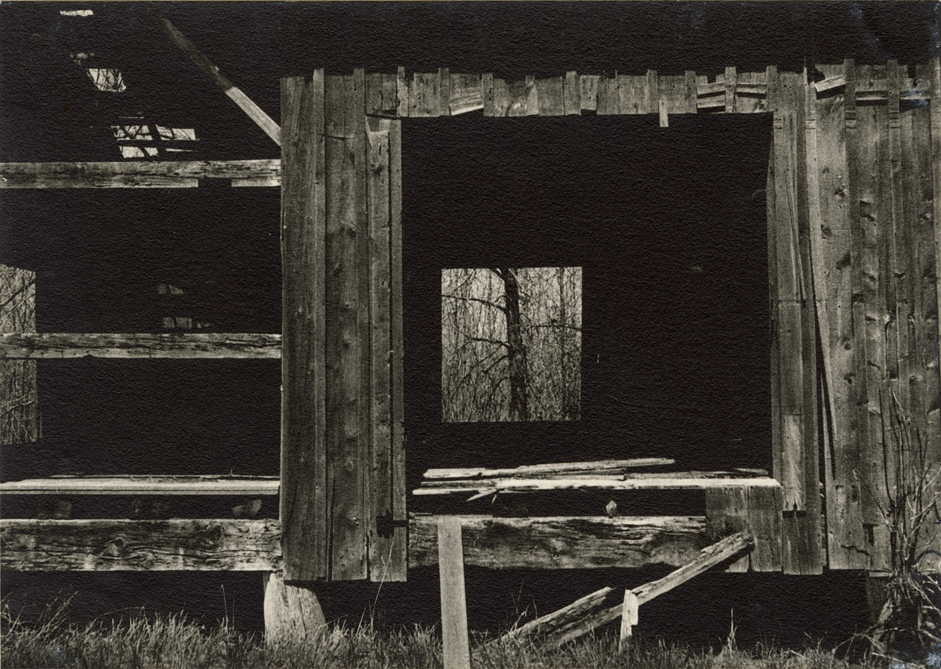 Description
View of an abandoned shed. Handwritten on mat front: "Spr. 71. Steven W. Donahue." Label on back: "Michigan Thumb area--Farms--View to woods through shed windows." Handwritten on back: "Michigan, 1970s."
Details
Creator:

Resource ID:

bh020672

Subject:

Date:

1971

Format:

1 photographic print mounted on mat board ; image 4.5 x 6.25 in.

Department:

Collection:

Location:

MS/Donahue, Steven W., Box 2

Copyright:

Copyright transferred to Detroit Public Library, 9-12-2017.