Dredge and crane excavating back channel, Detroit water supply system
Grab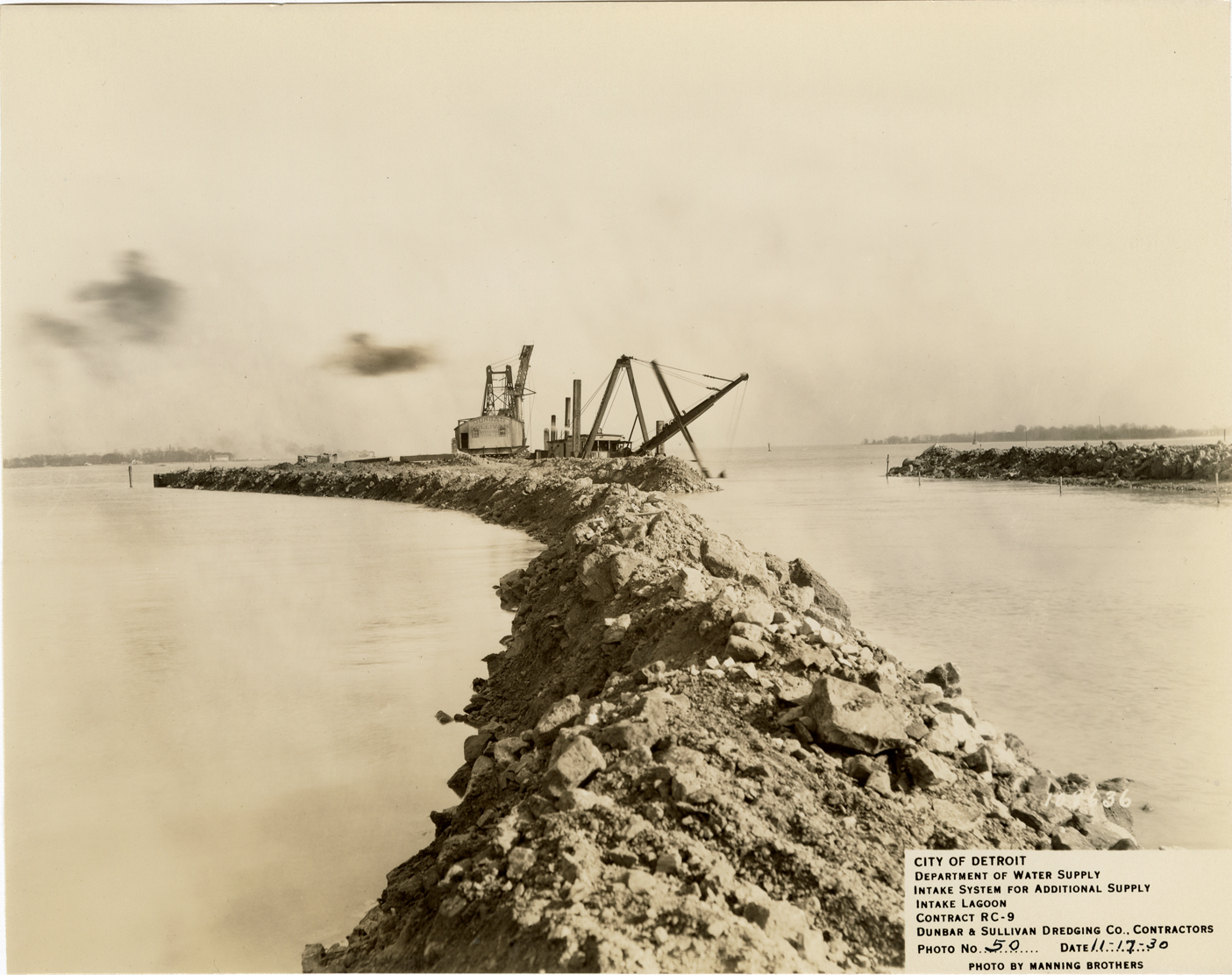 Description
View of dredge and crane excavating back channel for the Detroit water supply system. Printed on front: "City of Detroit. Department of Water Supply. Intake system for additional supply. Intake lagoon. Contract RC-9. Dunbar & Sullivan Dredging Co., contractors. Photo no. 50. Date: 11-17-30. Photo by Manning Brothers." Typed on back: "Dredging at east end of back channel, material being placed in south dike of lagoon."
Details
Creator:

Resource ID:

bh015599

Subject:

Date:

1930-11-17

Format:

1 photographic print mounted on fabric ; 7.5 x 9.5 in.

Department:

Location:

MS/Detroit Archives. Water Board. Bureau of River Tunnels. Intake system, 2 of 3, 1:2

Copyright:

Physical rights are retained by DPL. Copyright is retained in accordance with U.S. copyright laws.