Woman posing with 1977 Pontiac Phoenix automobile
Grab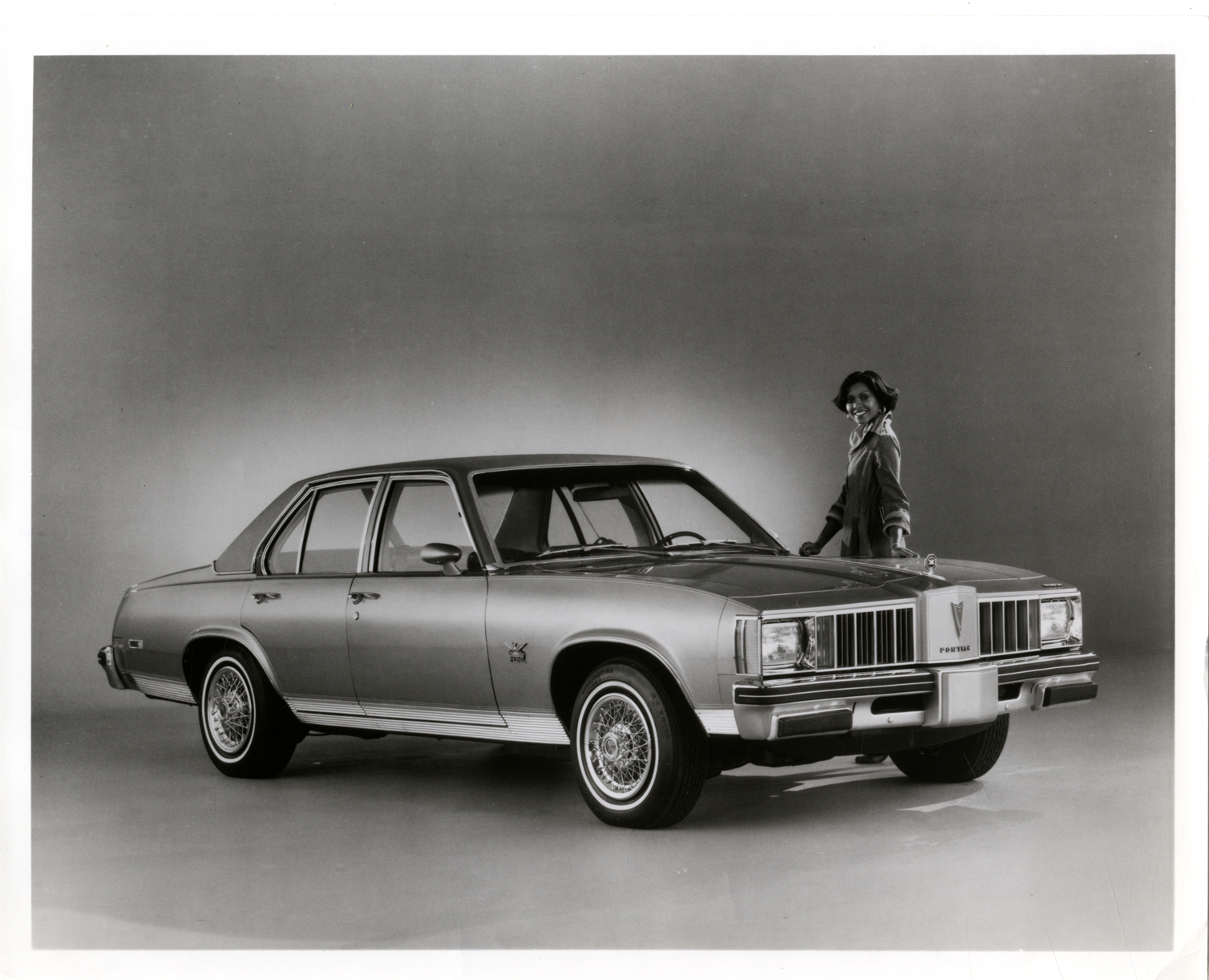 Description
View of a woman posing with a 1977 Pontiac Phoenix sedan. Label on back: "For release at 10 a.m. Friday, February 25, 1977. Meet Pontiac's Phoenix ... Pontiac's new top-of-the-line compact car, the Phoenix, will be introduced at the 69th Annual Chicago Auto Show, Feb. 26 through March 6 at McCormick Place. The Phoenix has a new, formal front appearance, and is the first American car to utilize the new, metric 142-by-200 millimeter rectangular headlamps. The Phoenix' luxurious interior features a notchback front seat in cloth or morrokide and a Grand Prix-style instrument panel. Standard engine on the Pontiac Phoenix is the 3.8 litre (231 c.i.d.) V-6, with available engines including Pontiac's new 2.5 litre (151 c.i.d.) cast-iron L-4 and the 5.0 litre (305 c.i.d.) V-8. Pontiac's Phoenix and Ventura are the only American compact cars which offer a four-cylinder engine. Public Relations Department, Pontiac Motor Division, One Pontiac Plaza, Pontiac, Michigan 48053. (313) 857-1572."
Details
Resource ID:

na041402

Subject:

Date:

1977

Format:

1 photographic print ; 8 x 10 in.

Department:

Location:

African Americans

Copyright:

Physical rights are retained by DPL. Copyright is retained in accordance with U.S. copyright laws.