Corridor 305 at Main Library under construction
Grab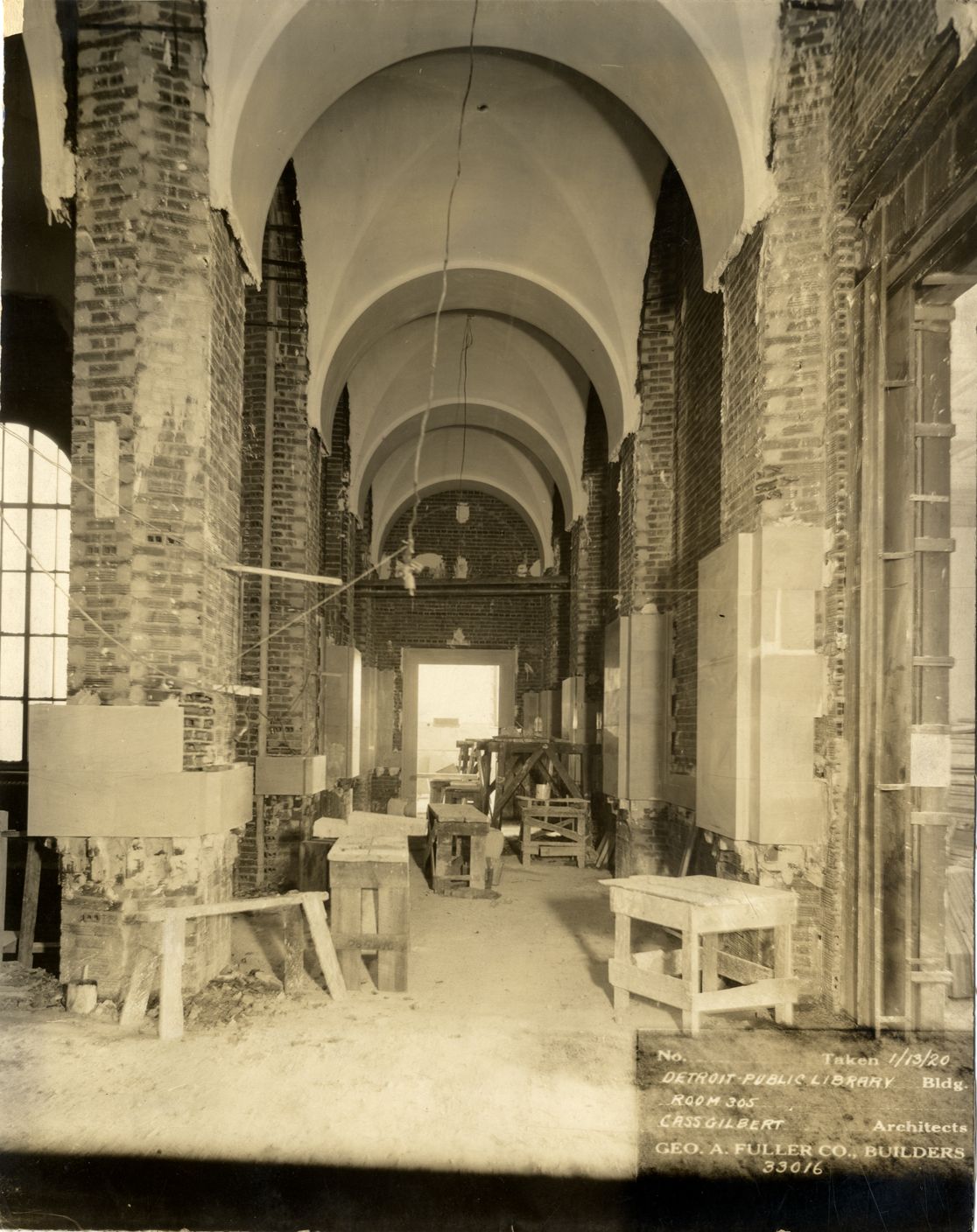 Description
View of corridor 305, Main Library, Detroit Public Library during construction. Arched corridor with exposed brick and pilasters; scaffolding and construction materials in hallway. Printed on front: "No. [blank]. Taken 1/13/20. Det. Pub. Library bldg., room 305. Cass Gilbert, architects. Geo. A. Fuller Co., builders, 33016." Stamped on back: "Manning Bros., commercial photographers, 504-505 Lincoln Building, corner State and Park Sts., Detroit, Mich." Handwritten on back: "Main stairway."
Details
Creator:

Resource ID:

bh011100

Subject:

Date:

1920-01-13

Format:

1 photographic print mounted on fabric ; image 9.5 x 7.5 in.

Department:

Copyright:

Physical rights are retained by DPL. Copyright is retained in accordance with U.S. copyright laws.