Men and women workers doing final assembly of a B-17-F bomber wing
Grab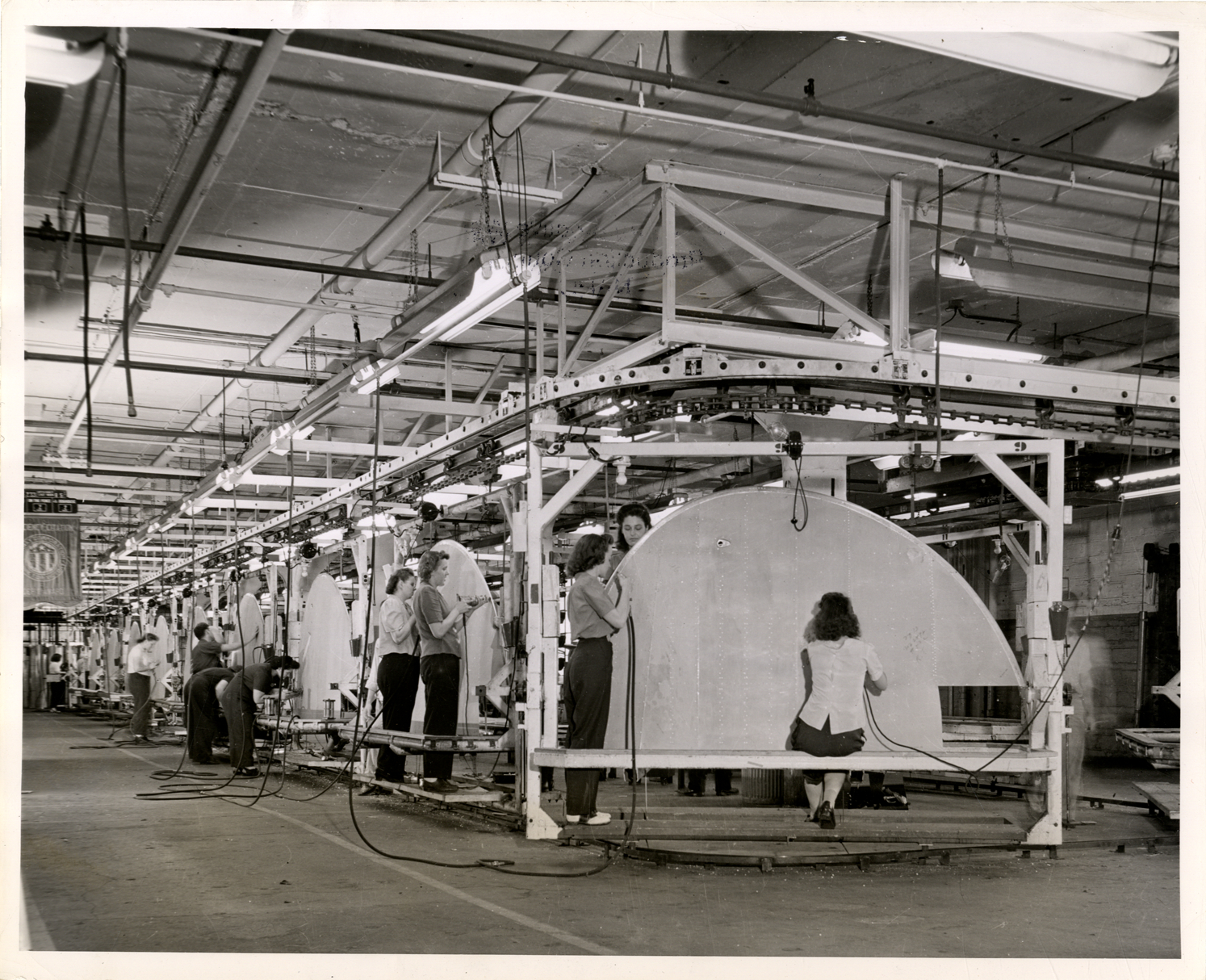 Description
View of workers doing final assembly of the B-17-F bomber wing at the Murray Corporation of America plant. Label on back: "Murray Corporation of America, Aircraft Division, Detroit. Print #1371-2, B-17-F Flying Fortress wing tip final assembly line. B-17-F wing tips are finished on these [sic] mere [sic]-go-round monorail. These massive fixtures are equipped with trunnions so that the work can be tilted at any desired angle. Next the wing tip goes on to be fitted to its wing. On this operation, conveyorization effects man power saving totaling 14,500 man-hours per month -- and 106 men do the work of 168." Stamped on back: "This photograph is released for your use by the Public Relations Department. Murray Corporation of America, 7700 Russell Street, Detroit, Michigan." Handwritten on back: "Women workers."
Details
Resource ID:

na040300

Subject:

Date:

1942-1945

Format:

1 photographic print ; 8 x 10 in.

Department:

Location:

MS84/Automotive Council for War Production, Women workers, 90:8

Copyright:

Physical rights are retained by DPL. Copyright is retained in accordance with U.S. copyright laws.