Foundation excavation, Hudson Motor Car Company factory
Grab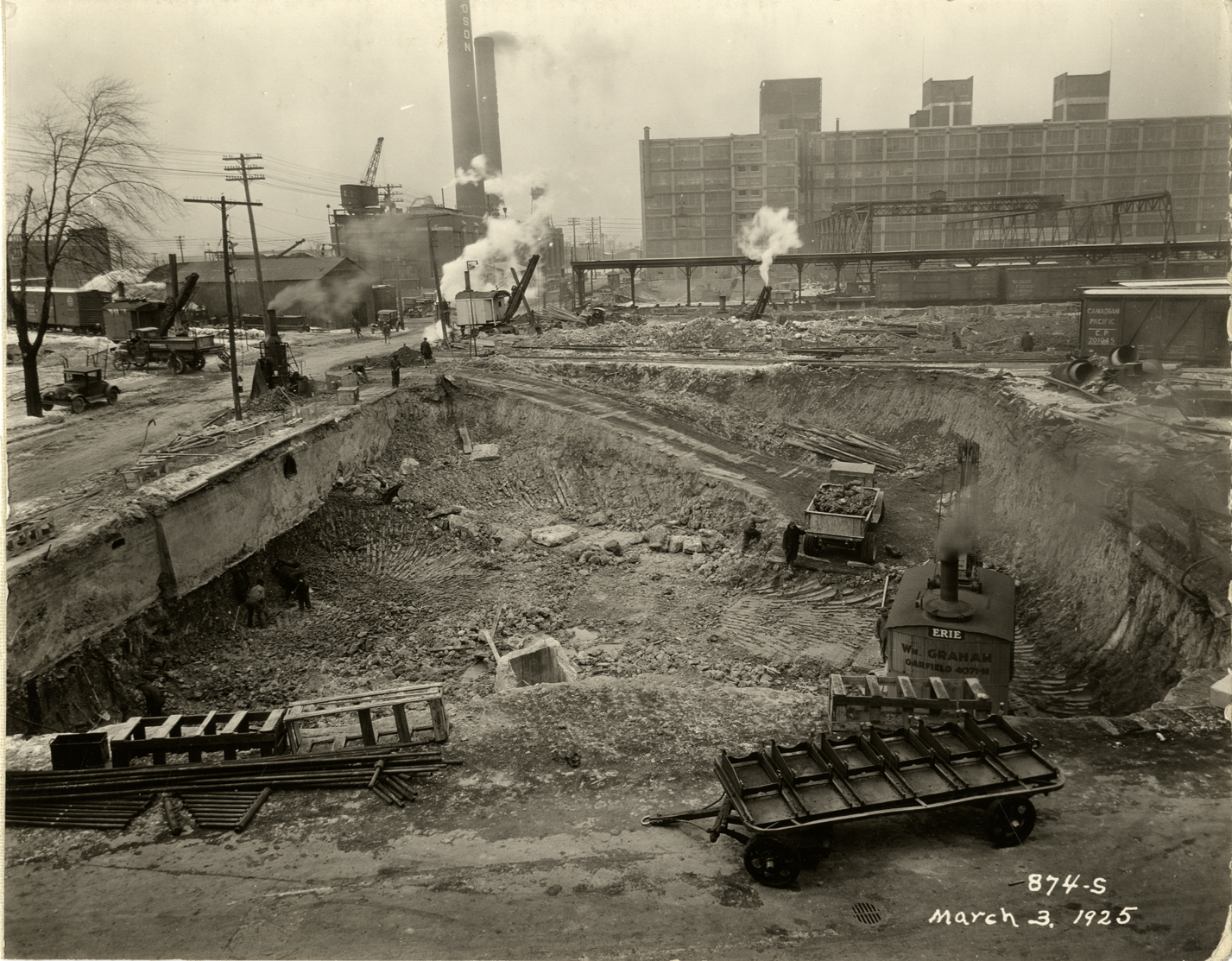 Description
View of steam shovels excavating the foundation for the Hudson Motor Car Company factory. Trailer in foreground. Printed on front: "874-S. March 3, 1925." Stamped on back: "Frank H. Stone, commercial photographer. Hickory 5131, 3449 Garland, Detroit, Michigan." Handwritten on back: "3/3/25, showing excavating operations for new buildings on Conners [sic] Ave. Factories--Hudson."
Details
Creator:

Resource ID:

na034642

Subject:

Date:

1925-03-03

Format:

1 photographic print mounted on fabric ; 7.5 x 9.5 in.

Department:

Location:

Factories--Hudson

Negative Number:

11132

Copyright:

Physical rights are retained by DPL. Copyright is retained in accordance with U.S. copyright laws.