Dodge Army trucks at Chrysler Army Truck Proving Ground
Grab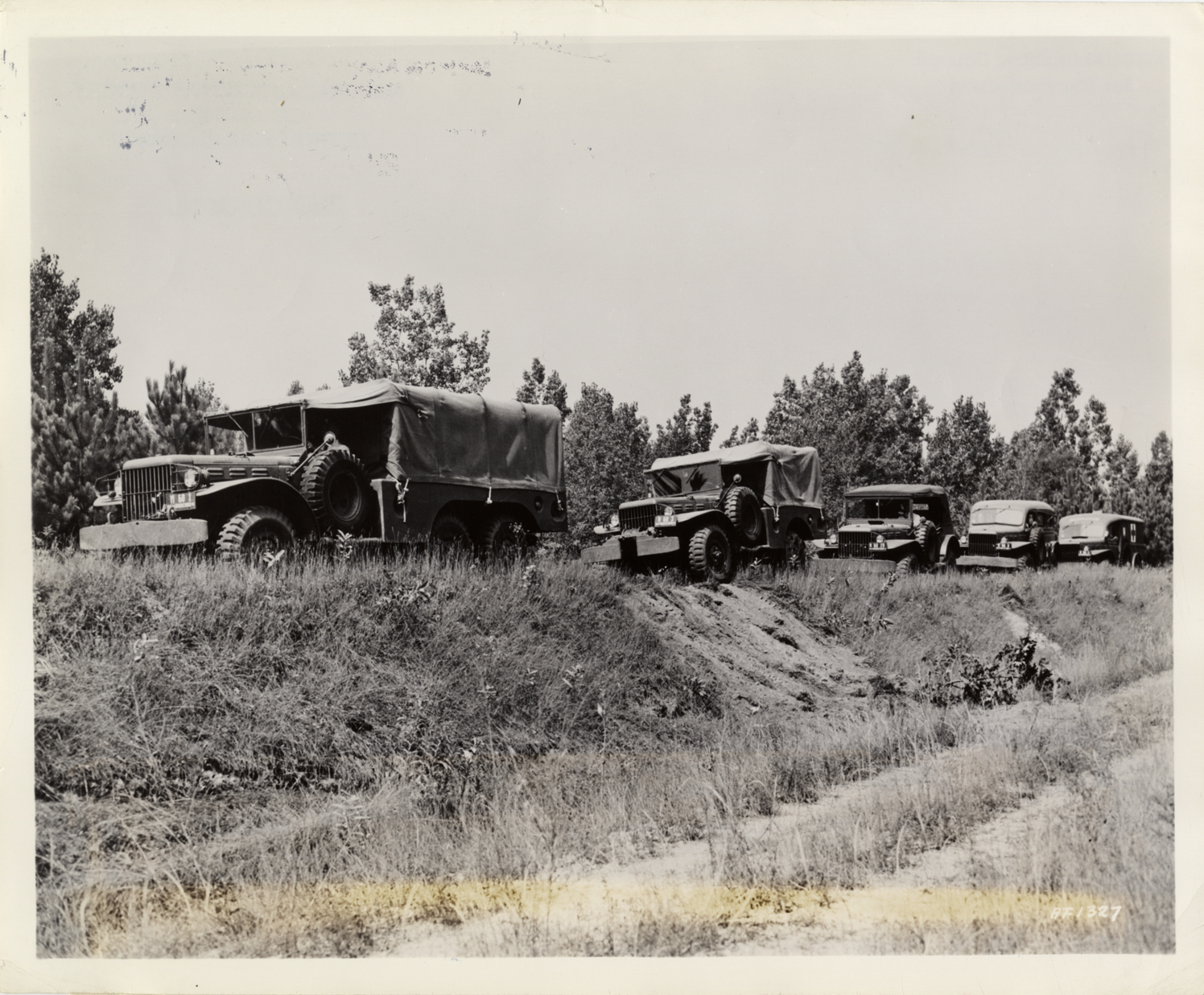 Description
View of several Dodge Army military trucks at Chrysler Army Truck Proving Ground. Label on back: "At the Chrysler Army Truck Proving Ground five different types of Dodge Army trucks started out for a series of tests to see whether they can take the kind of treatment which they may receive under actual battle conditions. Above are shown from left to right: a 6 x 6 Dodge troop transport; a 4 x 4 Dodge weapon carrier with winch mounted in front; a 4 x 4 Dodge command car; a 4 x 4 Dodge carry-all; and a 4 x 4 Dodge ambulance. These trucks will be made to go through virgin woods, up and down steep inclines up to and exceeding 60 [degrees], through water at different speeds, and in deep sand and mud. (AT-1327)."
Details
Resource ID:

na032331

Subject:

Date:

1942-1945

Format:

1 photographic print ; 8 x 10 in.

Department:

Location:

MS84/Automotive Council for War Production, Trucks-Testing, 89:25

Copyright:

Physical rights are retained by DPL. Copyright is retained in accordance with U.S. copyright laws.