Driver in Stoddard-Dayton racecar, 1909 Shingle Hill Climb
Grab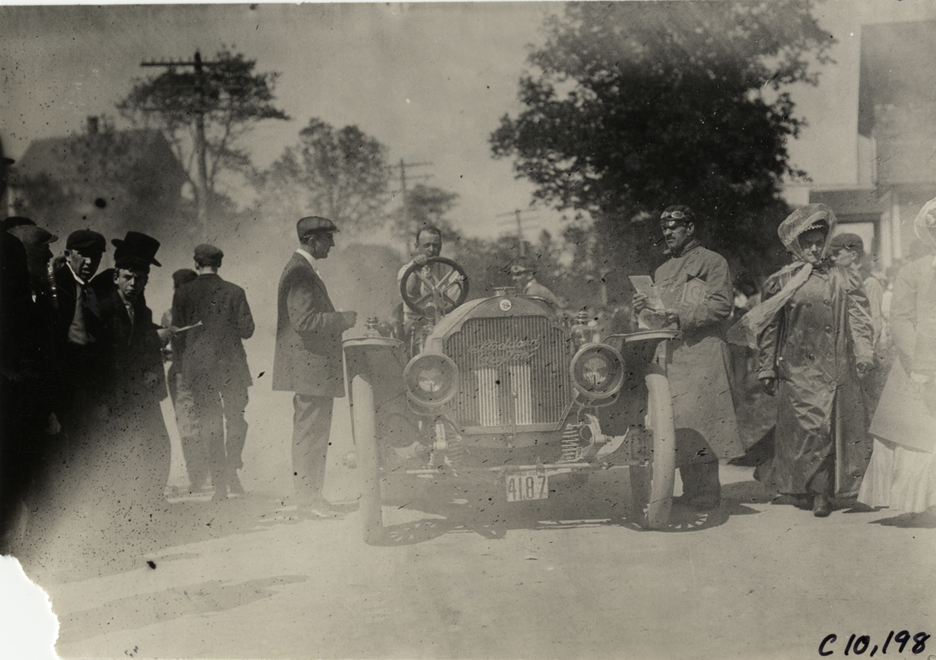 Description
View of driver in Stoddard-Dayton car no. 11 at 1909 Shingle Hill Climb in West Haven, Connecticut. Two men, one holding program, stand next to car; other spectators stand nearby. Stamped on back: "Spooner & Wells, Inc., photographers, telephones 3472-3473 Columbus, 1931 Broadway, New York." Handwritten on back: "Hill Climbs--Shingle Hill Climb, 1909."
Details
Creator:

Resource ID:

na008437

Subject:

Date:

1909-05-26

Format:

1 photographic print ; 4.5 x 6.5 in.

Department:

Collection:

Location:

Hill Climbs--Shingle Hill Climb, Conn., 1909 #1

Negative Number:

Negative #C10,198

Copyright:

Physical rights are retained by DPL. Copyright is retained in accordance with U.S. copyright laws.