Panhard & Levassor building
Grab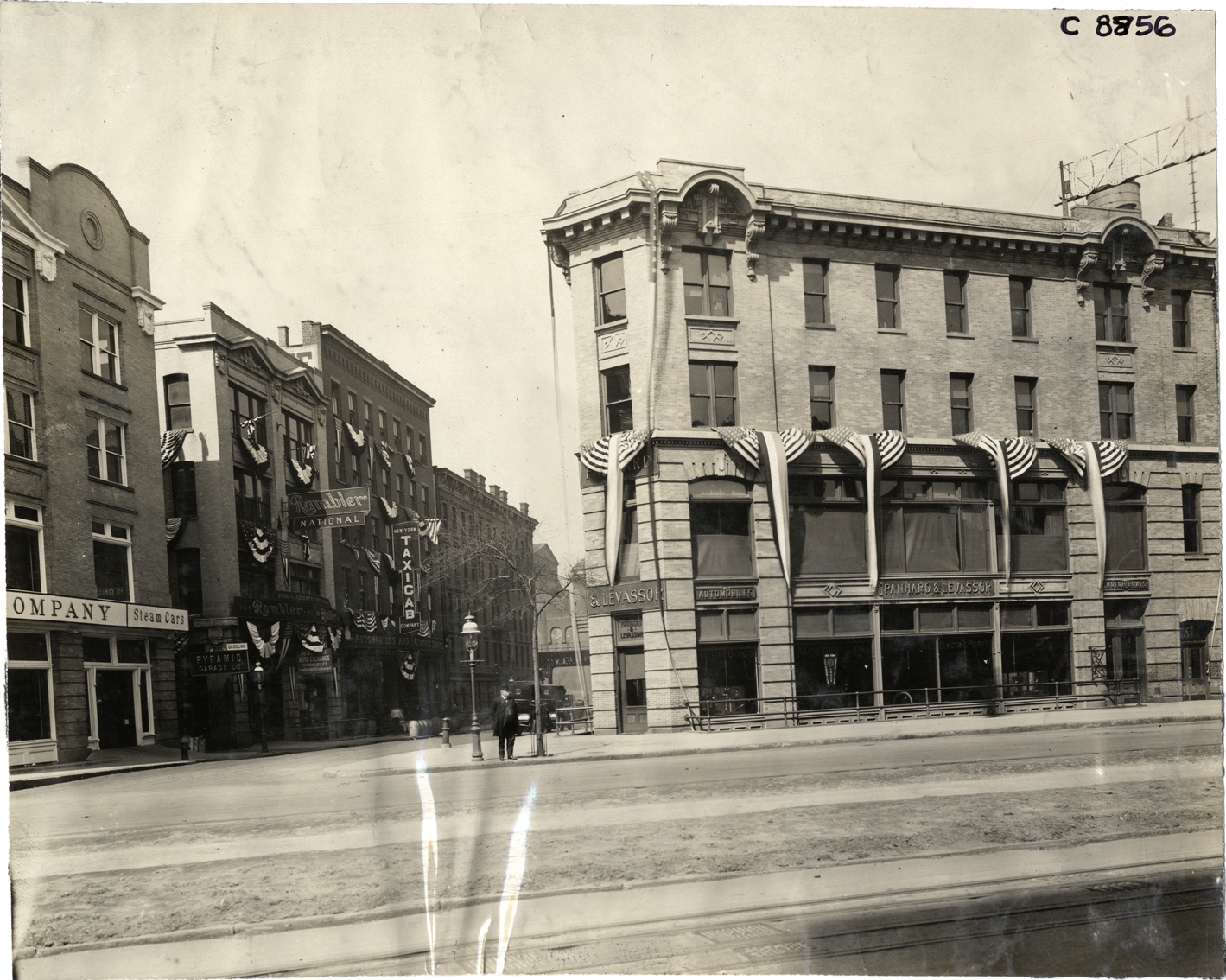 Description
View of Panhard & Levassor building, decorated with bunting; signs for Rambler, New York Taxicab Company and Pyramid Garage Co. on adjacent street. Stamped on back: "Spooner and Wells, 1931 Broadway, New York, duplicates any time, enlargements all sizes, tel. 3472-3473 Col., credit appreciated." Handwritten on back: "Dealerships--Panhard & Levassor, 1908."
Details
Creator:

Resource ID:

na006473

Subject:

Date:

1908

Format:

1 photographic print ; 7.5 x 9.5 in.

Department:

Collection:

Location:

Dealerships--Panhard & Levassor

Negative Number:

Negative #C8856

Copyright:

Physical rights are retained by DPL. Copyright is retained in accordance with U.S. copyright laws.