Stromberg Motor Devices Co. display
Grab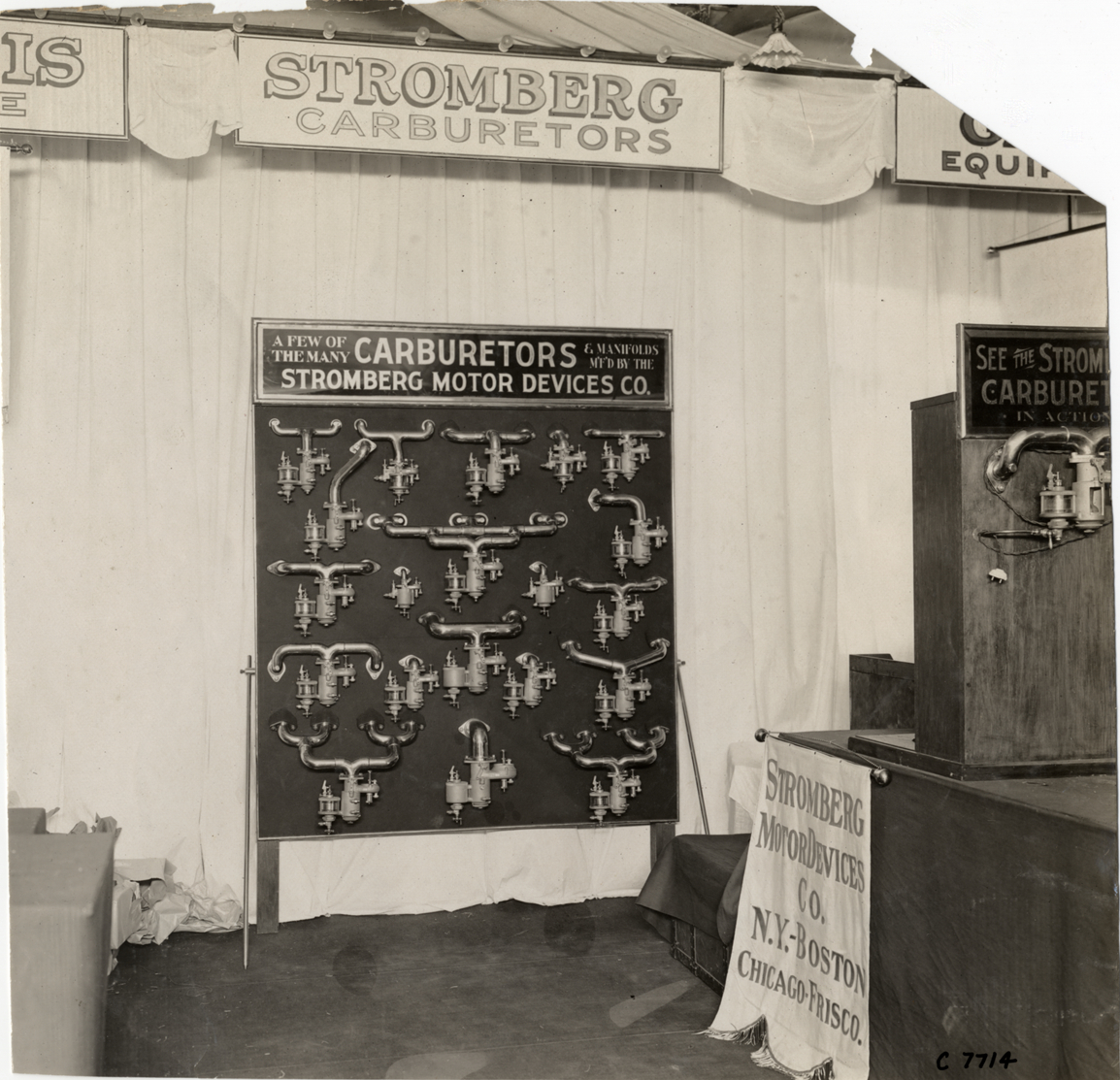 Description
View of Stromberg Motor Devices Co. display of carburetors. Signs with display: "Stromberg carburetors; A few of the many carburetors & manifolds mf'd by the Stromberg Motor Devices Co.; Stromberg Motor Devices Co., N.Y.-Boston-Chicago-Frisco." Stamped on back: "Spooner & Wells, Inc., photographers, telephones 3472-3473 Columbus, 1931 Broadway, New York." Handwritten on back: "Accessories--Carburetors, Stromberg Carburator [sic], 1909."
Details
Creator:

Resource ID:

na002834

Subject:

Date:

1909

Format:

1 photographic print ; 7.5 x 7.75 in.

Department:

Collection:

Location:

Accessories #2

Negative Number:

Negative #C7714

Copyright:

Physical rights are retained by DPL. Copyright is retained in accordance with U.S. copyright laws.