Mobil station in Detroit located at Grand River and Plymouth
Grab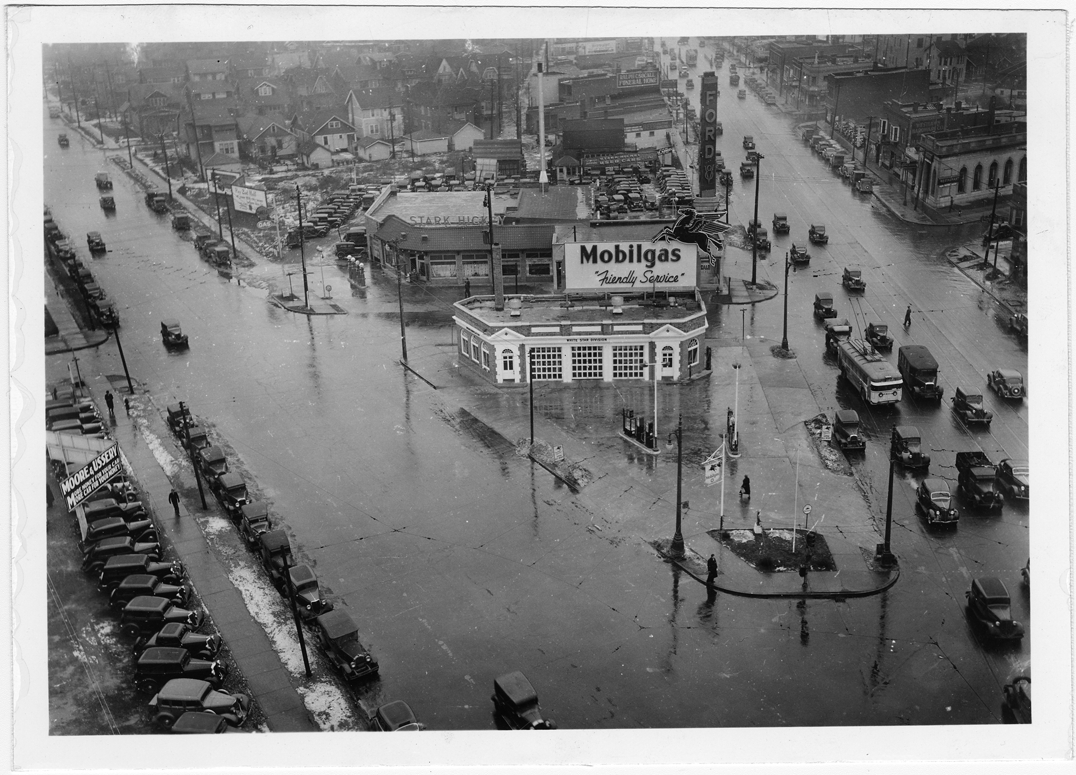 Description
Aerial view of Mobilgas station located at Grand River and Plymouth in Detroit, Michigan. Colonial revival style brick building has three service bays; large neon sign on roof with flying horse symbol reads: "Mobilgas, friendly service." White Star Division" sign on building. Stark Hickey Ford dealership behind gas station; rows of automobiles parked in lot. Possibly a used car dealership in foreground with sign: "Moore & UsServ, more money for your car, more car for your money."
Details
Creator:

Resource ID:

na000090

Subject:

Date:

unknown

Format:

1 photographic print mounted on fabric ; 5 x 7 in.

Department:

Location:

MS/White Star Refining Co., Box 1

Copyright:

Physical rights are retained by DPL. Copyright is retained in accordance with U.S. copyright laws.