Jim Bottomley
Grab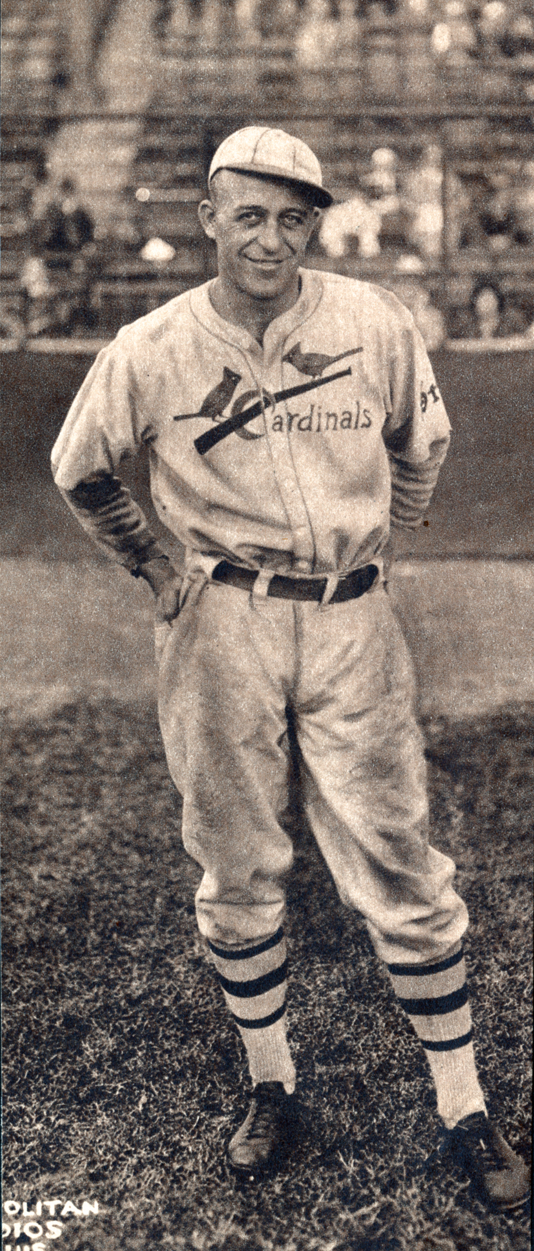 Description
Portrait of Jim Bottomley, baseball player for the St. Louis Cardinals. Printed on front: "[Metrop]olitan [Stu]dios, [St. Lo]uis." Typed on label: "Jas. L. Bottomley, Cardinals, 1930."
Details
Creator:

Resource ID:

hr004649

Subject:

Date:

1930

Format:

1 photographic print mounted on stock ; image 8.5 x 3.5 in.

Department:

Location:

Oversize SB/Photographs-World Series, 1926-1931

Content Note:

Photograph from scrapbook of World Series, 1926-1931

Copyright:

Physical rights are retained by DPL. Copyright is retained in accordance with U.S. copyright laws.