Baseball cartoon
Grab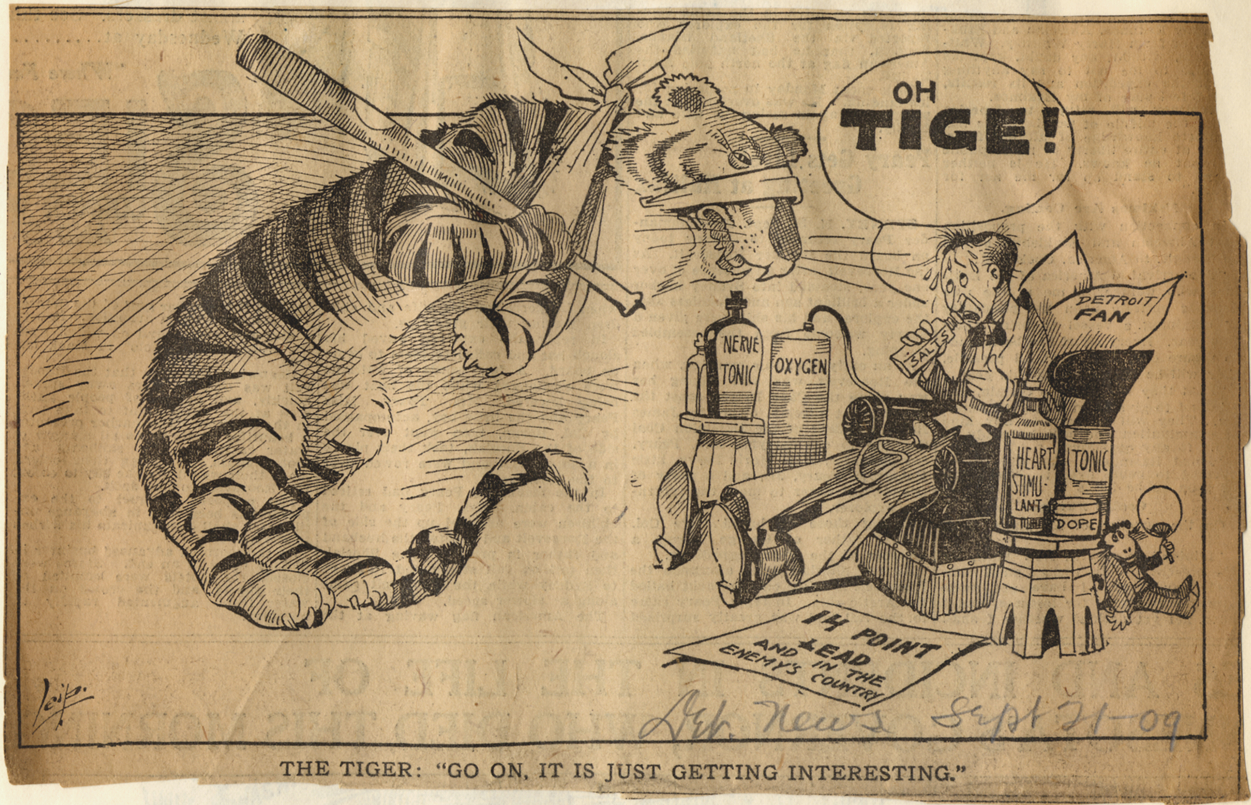 Description
Detroit News newspaper cartoon depicting bandaged tiger holding baseball bat; tiger stands in front of seated "Detroit fan" who is using smelling salts, oxygen, nerve tonic and heart stimulant. Man says: "Oh Tige!" "14 point lead and in the enemy's country" sign in foreground. Caption on cartoon: "The Tiger - Go on, it is just getting interesting." Artwork is signed "Leip." Handwritten on front: "Det. News, Sept. 21-09."
Details
Creator:

Resource ID:

hr002015

Subject:

Source:

Detroit News

Date:

1909-09-21

Format:

1 clipping mounted on stock ; image 5.25 x 8.25 in.

Department:

Location:

Oversize SB/Baseball-Detroit Baseball Co., 1907-1909

Copyright:

Physical rights are retained by DPL. Copyright is retained in accordance with U.S. copyright laws.