Detroit cadets with cannon
Grab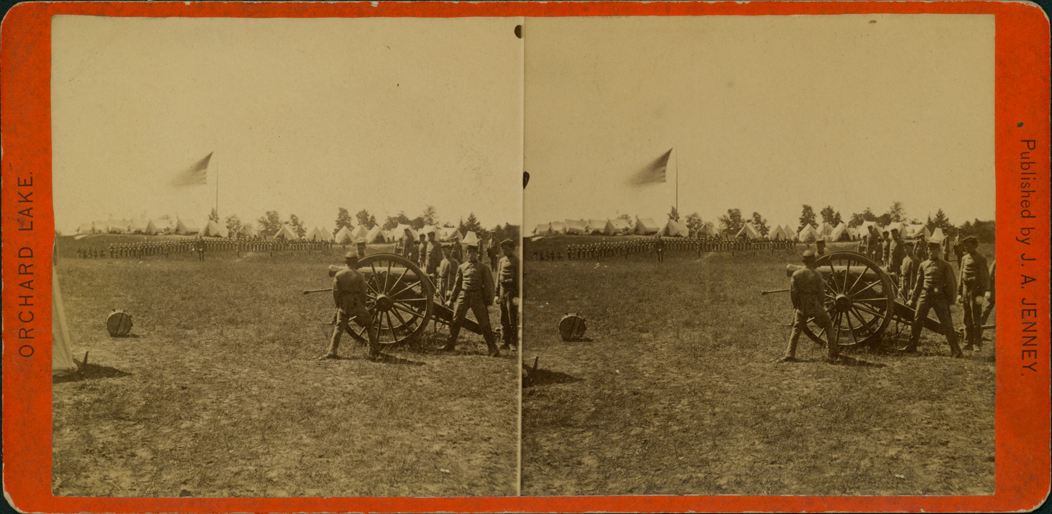 Description
Orange mount. Several military cadets with cannon in foreground. In background are rows of white tents and soldiers in formation, U.S. flag waving above. Printed on front: "Orchard Lake, published by J.A. Jenney." Printed on back: list of Orchard Lake scenes in series, "photographed & published by J.A. Jenney, room no. 20, Merrill Block, Detroit, Michigan."
Details
Creator:

Resource ID:

EB02m002

Subject:

Publisher:

Date:

unknown

Format:

1 photoprint on stereocard ; 3.5 x 7 in.

Department:

Location:

M/Colleges & universities-Michigan Military Academy

Copyright:

Physical rights are retained by DPL. Copyright is retained in accordance with U.S. copyright laws.