Michigan Central Railroad station
Grab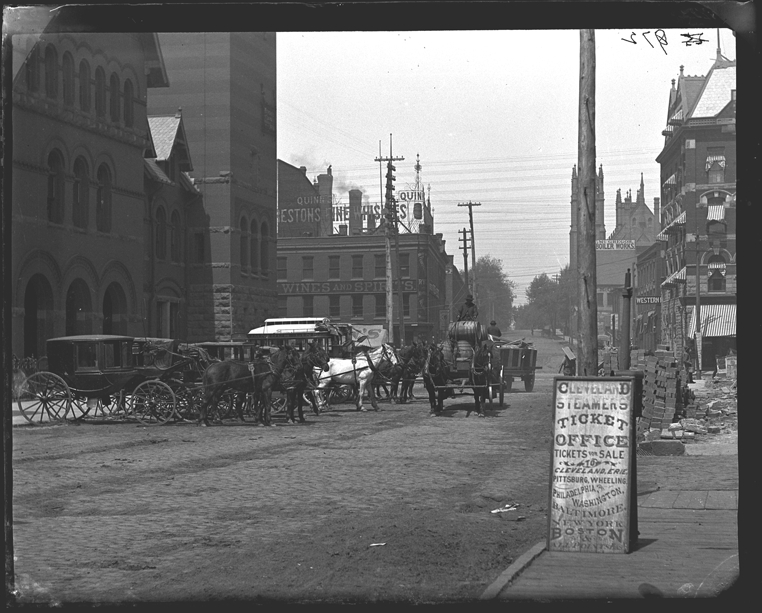 Description
View down the street at the Michigan Central Railroad Station, with other businesses on either side of street and horse-drawn vehicles. Sign for Cleveland Steamers ticket office. Also have print from negative. Printed on albumen print card back: "Photographic sketches, in and about the city of Detroit. Consisting of street and marine views, public buildings, churches, monumental, and other objects of interest. Photographed and published by Jex Bardwell." Stamped on print card back: "Jex Bardwell." Handwritten on card back: "Third St. MCRR depot. 323. Depot (1883)." Recorded in glass negative ledger: "D/Railroads-Michigan Central, depot, 1883."
Details
Creator:

Resource ID:

EB02e083

Subject:

Date:

1883

Format:

1 negative : glass ; 4 x 5 in.

Department:

Location:

D/Railroads-Michigan Central

Negative Number:

BHC glass neg. no. 1550

Copyright:

Physical rights are retained by DPL. Copyright is retained in accordance with U.S. copyright laws.