Masonic Temple under construction
Grab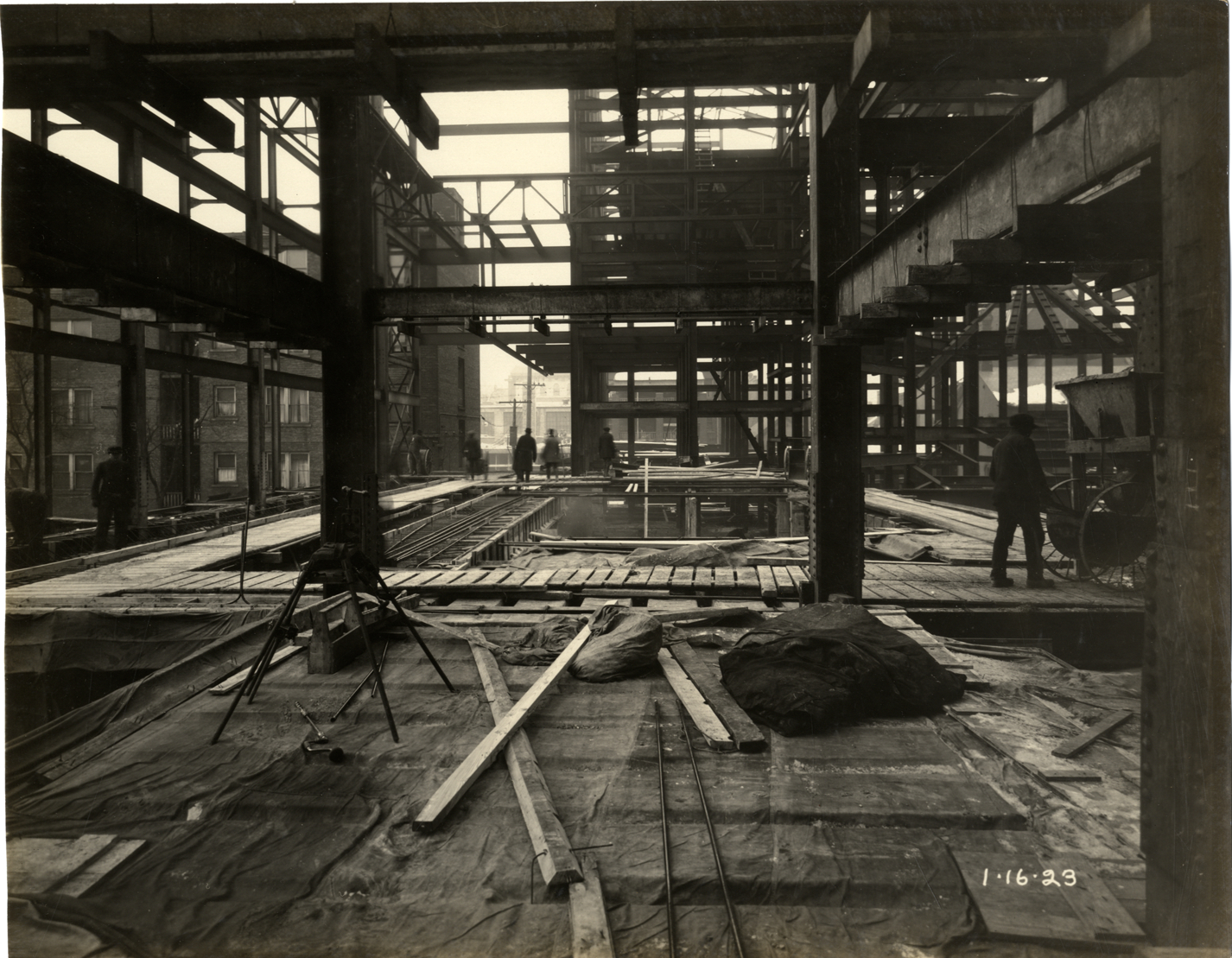 Description
View of the Masonic Temple in Detroit, Michigan during construction, showing structural framework from the interior. Men stand on platforms. Printed on front: "1-16-23." Stamped on back: "J.W. Hughes, photographer. 21 Milwaukee Avenue West. Northway 3145. Detroit, Mich. Your negatives safely filed for re-orders."
Details
Creator:

Resource ID:

bh013671

Subject:

Date:

1923-01-16

Format:

1 photographic print mounted on fabric ; 7.5 x 9.5 in.

Department:

Location:

D/Buildings-Masonic Temple

Copyright:

Physical rights are retained by DPL. Copyright is retained in accordance with U.S. copyright laws.