Fountain at Grand Circus Park
Grab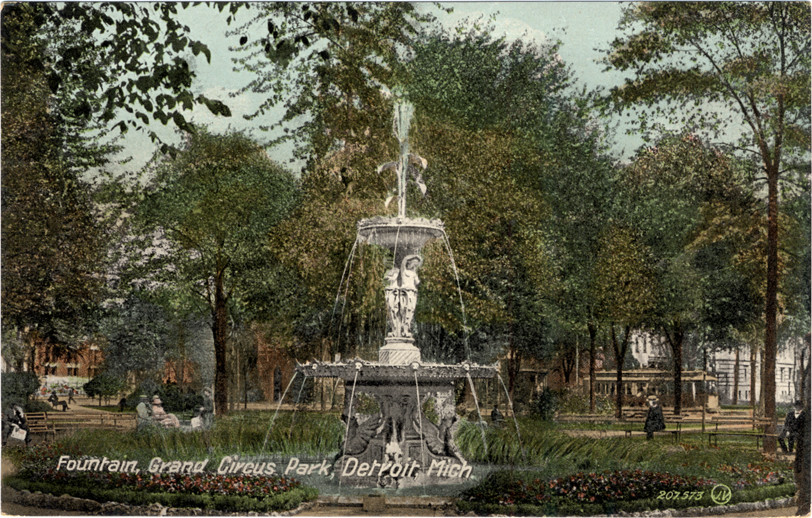 Description
Close-up view of fountain at Grand Circus Park; men and women sit on park benches in surrounding fountain. Printed on front: "Fountain, Grand Circus Park, Detroit, Mich., 207,573." Printed on back: "Published by S.H. Knox & Co., Detroit, Mich. Printed in Great Britain." Handwritten on back: "Dear little Walter, Received your postal and it was very pretty. Did you get my valentine I sent you. I will look for cheek-kiss I am going to get when I come home next summer. Are you going to put your money in the bank at school. Answer soon, your loving aunt Anna. Here are two postals for Arley."
Details
Resource ID:

bh000583

Subject:

Publisher:

Date:

unknown

Format:

1 postcard : col. ; 3.5 x 5.5 in.

Department:

Location:

D/Fountains-Grand Circus

Copyright:

Physical rights are retained by DPL. Copyright is retained in accordance with U.S. copyright laws.